3D Mode is a recently discovered secret in the game. It is still unfinished, and only a few sprites have 3D models. 3D Mode is rumoured to be "discovered" by NerdCubed, and the devs jokingly wrote on their twitter: "Took you long enough!" It makes sense that this would be possible as the game is made (or at least based) off the same "engine" as the late Subversion, which was a 3D game.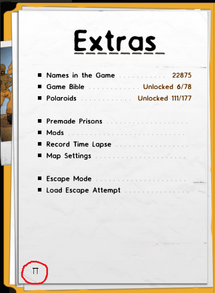 To access 3D Mode, go to the main menu, click on the 'Extras' tab and click the small logo in the corner shown in the picture.
To disable 3D Mode, simply click on the logo again.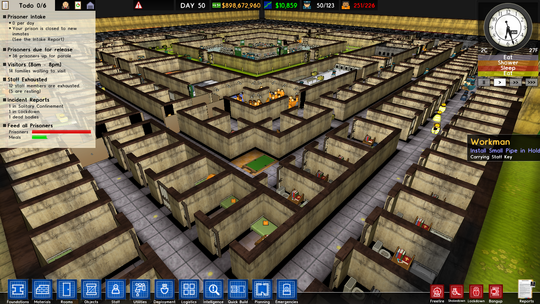 Note - Performance issues may occur in larger prisons. It is recommended to use 3D Mode with caution.